Aquí Eli R. trayendo historias mega románticas, espero que les guste :)
Un beso en París #1
Anna está deseando que llegue el último año de instituto en Atlanta, donde tiene un trabajo estupendo, una mejor amiga leal y un chico que le gusta y que podría convertirse en algo más. Es por eso que no le entusiasma la idea de que la envíen a un internado en París, al menos hasta que conoce a Étienne St. Clair. Inteligente, encantador y guapo, Étienne lo tiene todo… incluso una relación seria.




Pero en la Ciudad de la Luz los deseos pueden llegar a hacerse realidad. ¿Acabará ese año de incidentes románticos en el tan deseado Beso Francés? Stephanie ha sabido crear un ambiente de tensión y de una atracción irresistible en su novela debut, con la que garantiza derretir los corazones de los lectores.
Lola y el chico de al lado #2
Para la diseñadora de moda en ciernes Lola Nolan, las prendas de ropa más llamativas,

más brillantes, más divertidas, más salvajes, siempre son las mejores.

A pesar de su estilo extravagante, Lola es una hija ejemplar y una buena amiga, y tiene grandes planes para el futuro.

Todo en su vida parece bastante perfecto (incluso su guapísimo novio roquero) hasta que los gemelos Bell se mudan de nuevo a la casa de al lado.

Cricket Bell ha vuelto y quiere arreglar los problemas del pasado. Y Lola deberá reconocer sus verdaderos sentimientos hacia él.
Isla and the Happily Ever After #3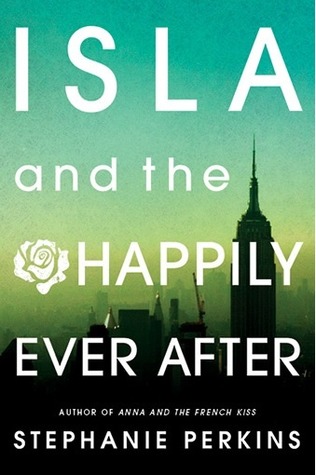 Desde las brillantes calles de Manhattan a los tejados iluminados por la luna en París, enamorarse es fácil para la incurable soñadora Isla y el artista introspectivo Josh. Pero a medida que comienzan su último año en Francia, Isla y Josh se ven forzados rápidamente a enfrentar la desgarradora realidad de que los y-vivieron-felices-para-siempre no son siempre para siempre.




Su jornada romántica es hábilmente entrelazada con las amadas parejas de Anna y Étienne y Lola y Cricket, cuyos caminos están destinados a encontrarse para un final arrollador para complacer a tanto fans antiguos como nuevos.
Espera 5 segundos en ADF.LY y da 'Saltar Publicidad'
Quiero leer la serie!!
También la quiero leer!!
Espero que le guste, son libros súper románticos.
Los dos primeros habían sido publicado en el blog anterior y el último, Bookzinga lo acaba de traducir (¡muchas gracias!).